1981 DeLorean – Milton, ON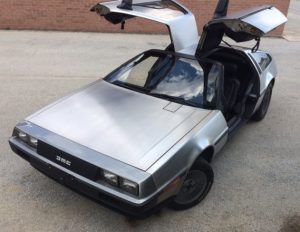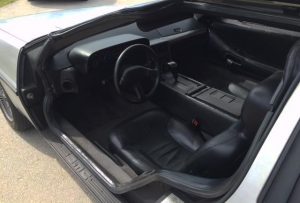 Early VIN Car with original period correct gas flap hood and dark grey rims.
Very clean interior and Automatic Transmission!
Several other DeLoreans also in the works, contact Justin directly for details and options at 519-766-3440.
1981 DeLorean – Lindsay, ON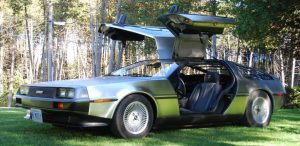 Early VIN 0937 5- Speed Manual with Gas Flap Hood.
Stainless Steel Specialists (UK) Exhaust (plus original system).
Two tone DMC Seat Covers with Custom Embroidered Headrests.
Recovered binnacle and steering wheel, new dash installed by DMC Midwest.
Competition Class Stereo, Excellent Running Condition, Lowered Suspension
Asking $45,000 Send an email to [email protected] or call 705-741-7205
1983 DeLorean – Alliston, ON
VIN 17050 One ODOC Member-Owner since new.
Automatic with 31,600km . Grey Leather Custom Interior.
Thousands spent in Upgrades including Boston Acoustics Audio System with ADS Amp, GPS, USB, Bluetooth, 10″ Touch Screen, Back Up Camera and other modern features. Excellent Stainless Panels and well maintained since purchased a Kerr Cadillac in 1982.
Asking $54,900 Send an email to [email protected] or call 705-434-2133
1981 DeLorean – Mississauga, ON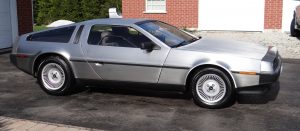 VIN 10032 One owner. Full Frame off restoration by DMC Midwest.
Frame has even been galvanized and powder coated. All hoses & lines replaced.
New suspension, exhaust with DMC Ceramic Headers and DMC tips.
New seats and full stainless panel regain by Chris Nicholson.
New matching Toyo tires included.
Asking $55,000 CDN – Call 226-220-2207
---
---
1983 DeLorean – Milton, ON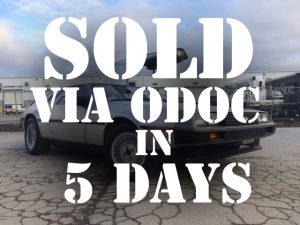 Wells Auto – 5spd, great condition original interior, excellent stainless,
and upgraded suspension and exhaust. Several other DeLoreans in the works
Contact Justin directly for details and options at
519-766-3440
---
1983 DeLorean – Thunder Bay, ON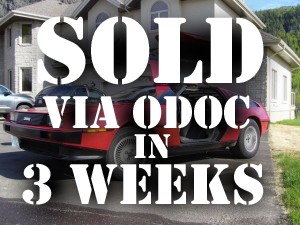 1983 Canadian Edition – 1 of only 88 made
5 Speed with BAE Turbo
Custom Stereo System
Painted by DMC Dealer Kerr Cadillac -1983
---
---
1982 DeLorean DMC-12 – Windsor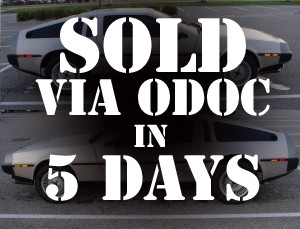 Automatic with only 5,759 km
VIN 11633
Aftermarket Fog Lights & Cruise
|Custom Stereo System and new carpet